Home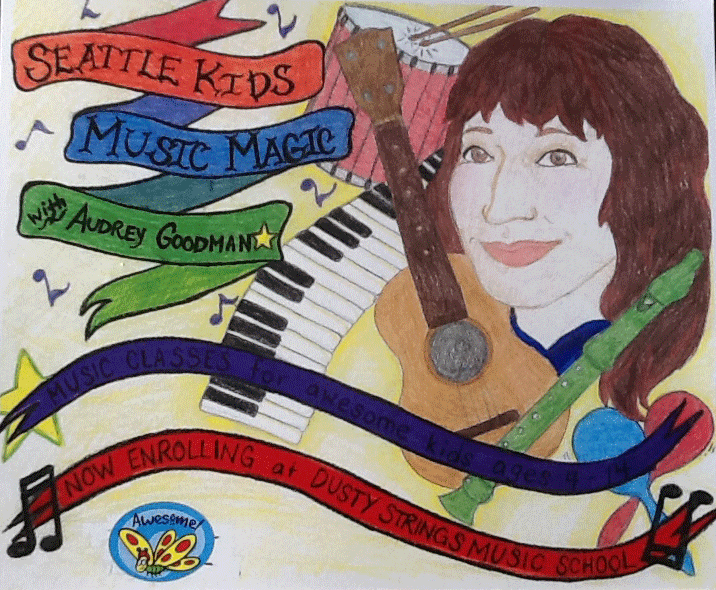 "Audrey goes out of her way, utilizing her considerable talents and education to meet my child's needs while inspiring my daughter to want to grow her talent and musical knowledge."
Jan Goldstein-Author and parent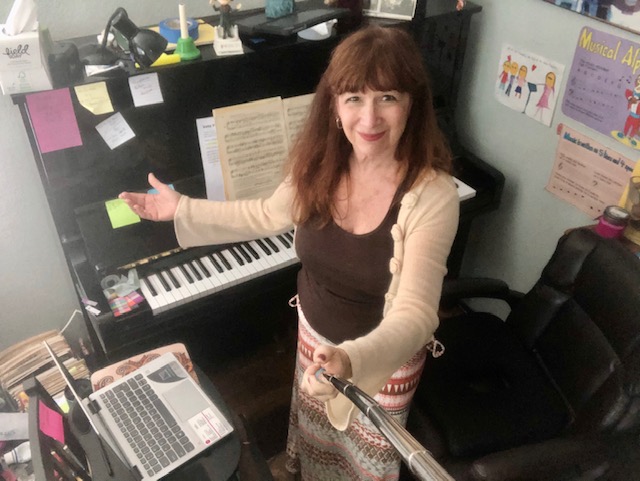 Audrey Goodman has taught music to kids since 1985. She is experienced as a private piano teacher, innovative classroom music educator, musical theater and children's choir director. She is a published songwriter, (Mother Mode Music ASCAP) and also Founder of 'Seattle Kid's Music Magic', a clearinghouse on information for teaching children music in innovative and effective ways. For more information on SKMM, 'like' Seattle Kid's Music Magic on Facebook.
She considers teaching music her life's work.  Her teaching style allows every student to learn music with a positive approach using a full array of tools she's researched and developed from over 20 years of working with children  from the early age of 4,  up to and including the young at heart at 84!
Trained in piano at New England Conservatory in Boston Massachusetts, she brings a significant background as a music teaching professional to her private lessons and classes.  She also plays guitar, ukulele and Baroque recorders and uses these in teaching as well.   She's known for employing original, creative curriculum to meet the specific needs of the kids in front of her, both in classes and in private lessons. Her teaching skill brings each child into a successful experience in music that enhances their enjoyment, musical knowledge, confidence, and performance.
Her lessons not only teach the mechanics of playing the piano, but also utilizes music education applications and games on tablet devices, which helps a child to learn the language of music and theory in fun and entertaining ways. Audrey's piano lessons are like a complete music class, using the piano as the instrument the student learns to play while gainings access to an entire world of music appreciation.
wow gold tbc"We have had our children enrolled with Audrey for 7 years. In the last three months of online lessons, my children still are progressing well and have continued to love music." -Jane Yeh, parent
"We look forward to our piano lessons with Audrey every week. They are far and away the best structured education we have had in quarantine. It's so gratifying to watch the kids sign on and immediately engage with the material and Audrey.  They are learning math, rhythm, music, and school skills all at once." – Molly Henry, parent